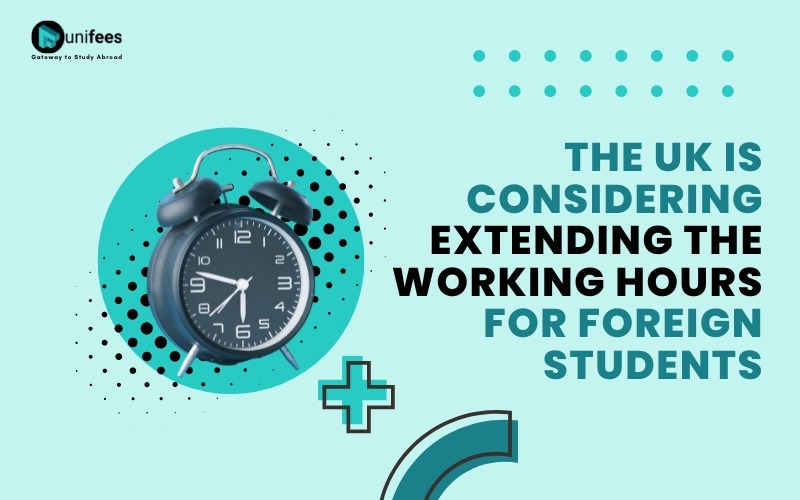 The UK government is considering allowing international students, including Indians, to work longer hours and take on more part-time jobs to address labor shortages in various sectors, as reported by a recent study. Currently, foreign students in the UK, totaling around 680,000, are allowed to work a maximum of 20 hours per week during term time. However, there have been discussions to raise this limit to 30 hours or remove it altogether to boost the economy.
Last year, international students made up 476,000 of the 1.1 million migrants that arrived in the UK, with India being the largest source of students, with 161,000 students, including 33,240 dependents, coming to the UK. With 1.3 million empty positions, almost half a million more than before the pandemic, Prime Minister Rishi Sunak has stated that "businesses are crying out for workers".
However, Home Secretary Suella Braverman's plan to reduce the number of foreign students coming to the UK could pose a challenge to the lifting of the cap. With net migration numbers reaching an estimated record of 504,000 last year, Braverman has proposed reducing the number by shortening the duration foreign students can stay in Britain after their course, restricting the number of dependents allowed into the UK, and limiting foreign students attending "low-quality" courses.
The Department of Education has warned that these restrictions will bankrupt UK universities, which heavily rely on foreign students for financial support. New Way Consultancy has also stated that foreign students and their dependents have contributed to the UK economy not only through their fees of £10,000 to £26,000 but also through an NHS surcharge of £400 per year for the student and £600 for a dependent. The consultancy has warned that restrictions on graduate work visas will force Indian students to move to countries like Australia and Canada, ultimately leading to the end of the student market in the UK.