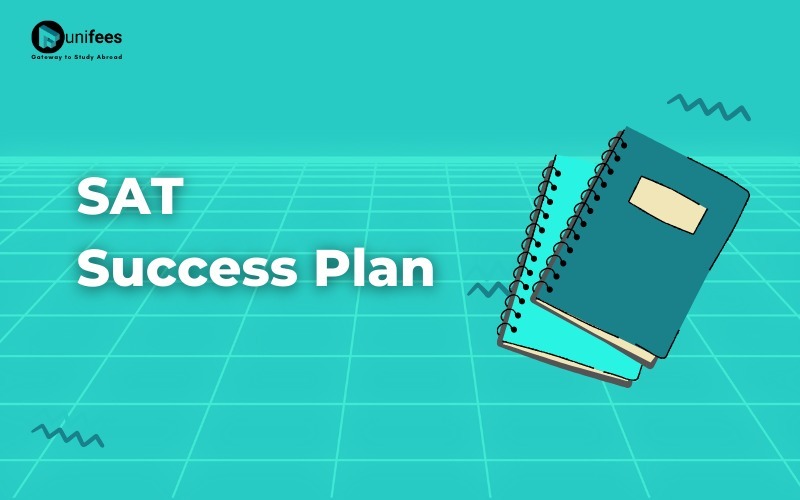 Getting a great score on the SAT is easier said than done, but scores of 1350+ open many doors for you. However, the most important thing before you begin your SAT preparation is to plan for success.
Get a Balanced perspective on the SAT
First, it's important to develop a perspective on the SAT and also your plans to study abroad. Do not obsess on getting a good score, remember there are many other factors that will decide whether you have a great education and career.
However, at the same time remember that it's YOU who decide what your SAT result will be and make the pledge to put the utmost effort into your SAT preparation.
Evaluate your Math and English Skills
You need a realistic idea of your Math and English while you were in school. Be honest with yourself while you do this. If either or both Math and English were weak areas in high school, don't worry. The Math test o the SAT is not a test of Math per se, but more of a test of SAT Math! The same goes for the English test.
Overall, the SAT is a test of nothing more than how good you are at the SAT!
First, take a Mock Test even if you are not familiar with the SAT
This may sound like a case of jumping into the deep end to learn how to swim, but it works in many ways for you. You get a holistic evaluation of where you stand on the SAT and looking at individual scores gives you an idea of what you need to work on more.
Think about Joining an SAT Instruction Class
Look for a professional training center wherever you live. Unifees may not be accessible by way of brick-and-mortar classes but you can join our online classes. Log on to studyunifees.com to know more.
Make your own Study Plan
Plan your studies after you know how much work is needed in each section. Make your plan the perfect balance between areas you're doing ok at and areas you would really like to improve upon. You study plan should prioritize which topics you want to focus on more.
Scheduling your Study is Important
Make a weekly schedule with timings and topics you want to cover and stick to it.
All the best for your SAT plans and may the force be with you!