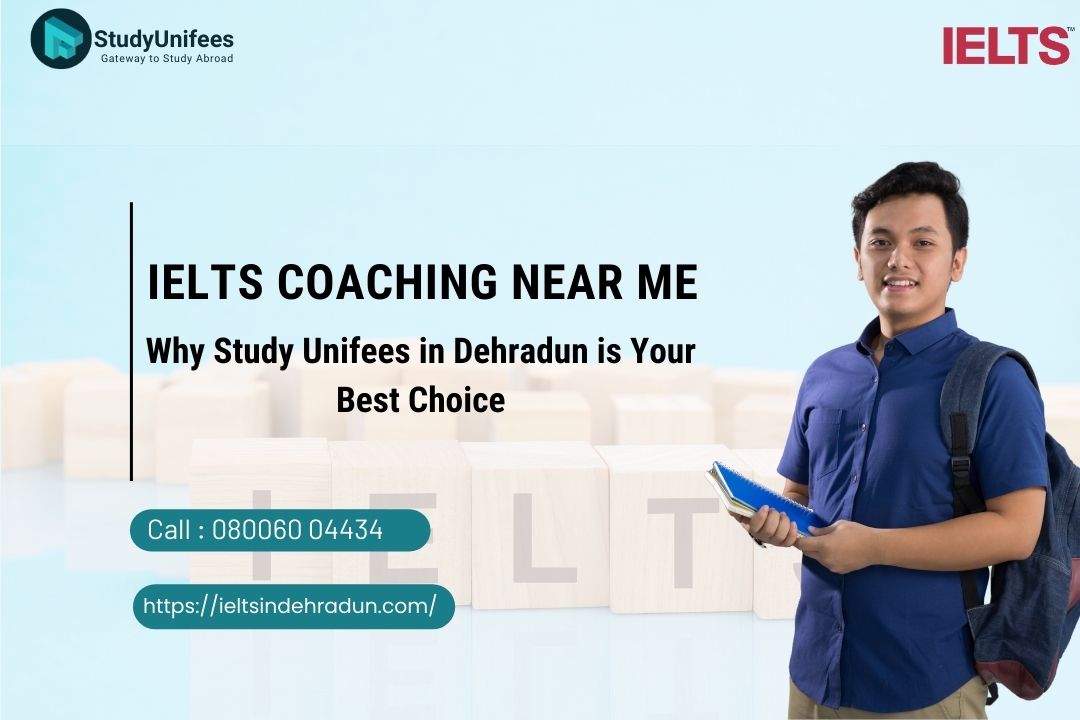 Starting your IELTS journey is a crucial step towards achieving your academic and professional goals. For beginners in Dehradun seeking for IELTS coaching near me in google, the ideal place to begin this journey, 'Study Unifees' emerges as the premier destination for comprehensive IELTS coaching
Why Choose Study Unifees for IELTS Coaching in Dehradun?
Best IELTS Coaching in Dehradun: At Study Unifees, we don't just teach; we mentor. With over a decade of experience in IELTS coaching, our institute has consistently proven its mettle. Our unique teaching methodology, tailored specifically for beginners, ensures that every concept is grasped thoroughly, paving the way for a successful IELTS journey.
Experienced Faculties: The cornerstone of any great educational institute is its faculty, and at Study Unifees, we pride ourselves on our team of experienced and dedicated educators. Our instructors are not just teachers but seasoned IELTS experts, bringing a wealth of knowledge and insights that can only come from years of specialized experience.
Smart Classes: Embracing technology in education, our classrooms are equipped with state-of-the-art facilities. This includes digital learning tools and resources, making the IELTS preparation process more interactive, engaging, and effective for beginners who are often more receptive to modern methods of learning.
Personalized Attention and Small Batch Sizes: We understand that every student is unique, especially at the beginner level. Our small batch sizes ensure personalized attention to each student, catering to individual strengths and areas for improvement. This approach has been instrumental in our high success rates.
Comprehensive Study Material and Regular Mock Tests: Our study materials are meticulously curated, keeping in mind the latest IELTS patterns and trends. Regular mock tests are conducted to give students a real-time experience of the exam, helping to alleviate exam-day anxiety and improve performance.
Best Location in Dehradun: Accessibility is key when it comes to regular coaching, and Study Unifees is situated at the heart of Dehradun, making it convenient for students from all parts of the city. The serene and student-friendly environment of our location adds to the learning experience, making it both enjoyable and effective.
Choosing the right IELTS coaching can make all the difference in your test preparation. At Study Unifees, best IELTS coaching in Dehradun, we are committed to providing the best learning experience for our students. With our experienced faculties, high-tech classes, and student-centric approach, we ensure that your IELTS journey is in the best hands. Join us and take the first step towards realizing your dreams.