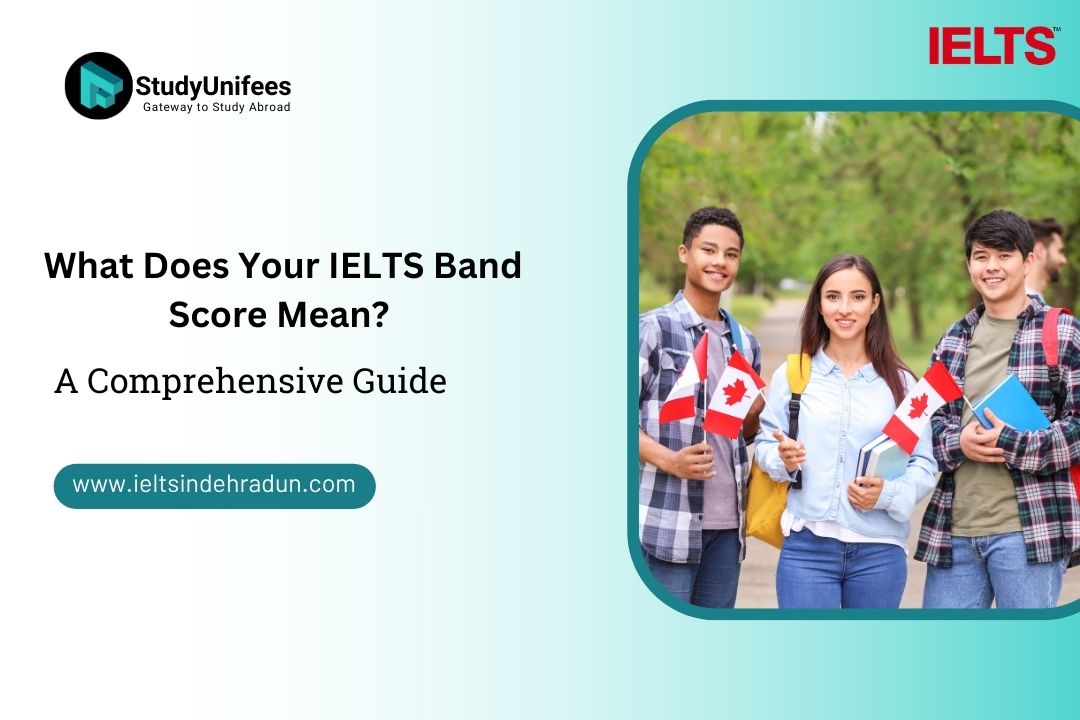 The International English Language Testing System (IELTS) is a widely recognized English language proficiency test taken by millions of students, professionals, and migrants across the globe. One of the most frequent questions asked by test-takers is: "What does my IELTS band score mean?" In this blog post, we'll break down the significance of IELTS band scores and what they represent in terms of English language proficiency.
Understanding the IELTS Band Score Scale
The IELTS test is scored on a scale of 0 to 9, referred to as band scores. These scores are given for each of the four skills tested: Listening, Reading, Writing, and Speaking. The overall band score is an average of these four scores.
Decoding the Band Scores
1. Band Score 0: "Did not attempt the test"
This score indicates that the candidate didn't answer any questions.
2. Band Score 1: "Non-user"
Essentially, a score of 1 means that the individual has no real grasp of the English language, except perhaps a few isolated words.
3. Band Score 2: "Intermittent user"
At this level, the person faces extreme difficulty in understanding and communicating in English.
4. Band Score 3: "Extremely limited user"
The candidate can understand and use familiar everyday expressions but struggles with complex language.
5. Band Score 4: "Limited user"
These individuals can comprehend and communicate in familiar situations but often make frequent mistakes.
6. Band Score 5: "Modest user"
A modest user can handle basic communication tasks and understand the main ideas but struggles with intricate details and abstract topics.
7. Band Score 6: "Competent user"
Candidates who score a 6 can engage in conversations and understand complex texts, albeit with some inaccuracies.
8. Band Score 7: "Good user"
At this level, a person has operational command over the language. They may make occasional mistakes but can handle complex language well.
9. Band Score 8: "Very good user"
Candidates have a full operational command, with only occasional unsystematic inaccuracies.
10. Band Score 9: "Expert user"
This is the highest band score and represents a full mastery of the English language.
How are Band Scores Used?
IELTS band scores are used by educational institutions, employers, and immigration authorities to determine a person's proficiency in English. The required score varies:
Educational Institutions: Universities and colleges often require a specific band score for admissions, typically ranging from 6.0 to 7.5, depending on the course and institution.
Employers: Companies may require certain band scores, especially for jobs where communication is crucial.
Immigration: Many countries use the IELTS as a measure of English proficiency for visa applications. The required scores can vary widely based on the type of visa and country.
Conclusion:
Understanding your IELTS band score is essential in gauging your English proficiency and making informed decisions about studying, working, or migrating. Always check with the specific institutions or authorities to which you're applying to ensure you meet their IELTS score requirements. Preparation is key, so take the time to improve your skills and boost your band score to achieve your goals.
Your IELTS band score can open doors to global opportunities, be it for education, work, or migration. It's an investment in your future, and you deserve the best support in this endeavor.If you're in Dehradun and aiming for a stellar IELTS band score, there's one institution that has consistently outshone its peers: Study Unifees.
With its comprehensive approach and unwavering commitment to students' success, Study Unifees stands as the best IELTS coaching centre in Dehradun.
If you're aiming high, this is where your journey should begin.