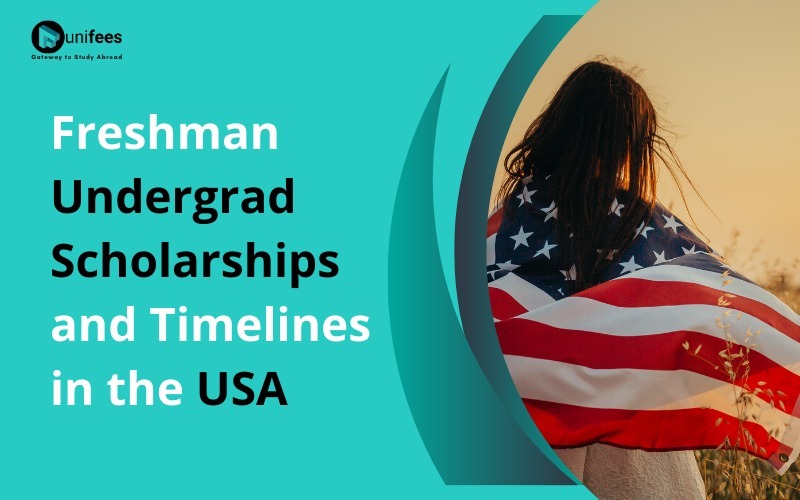 The Biggest Merit Scholarships at the Best Universities and Colleges- What's needed, how to get them and when!
The Various Types of Merit Scholarships Available to International Freshmen
There is a range of Scholarships available to international undergrad students who wish to start the Freshman Year (The first year of a Bachelor's degree) in the USA.
Full Ride Scholarships are offered in select institutions. Getting a Full Ride means that you do not have to pay any tuition fees and your living expenses (on-campus) are also waived. Students attach the highest Value to such Scholarships.
Full Tuition Waiver Scholarships are those that waive your entire tuition fees. These are also highly valued.
Partial Tuition Waivers may waive 80% to 10% of your tuition fees.
Work-Study Scholarships provide you with tuition waivers in lieu of on-campus work.
The vast majority of these scholarships are renewable for the entire duration of your undergrad course providing you maintain a certain GPA.
---
What You Need to Get a These Scholarships
Your GPA (your scores in grade 12 converted into the American GPA scale) should be excellent!
Your SAT 1/ACT Scores should exceed 1450 for a Full Ride and 1350 for a Full Tuition Waiver.
Your SOP (an essay or statement that you write, usually about yourself, which Admission personnel in the university read) should speak the language that American Universities want to hear.
A Well-Rounded CV which showcases your overall development till grade 12
---
Process and Timelines
If you are aiming for these scholarships, you should start working on getting them a year in advance of class start date! These Scholarships are mostly given to students who start classes in Fall (August-September) but your scholarship mission starts before October in the previous year.
Shortlist these high value scholarships and colleges/universities that provide them before the October SAT test or corresponding ACT. Take the SAT/ACT in early October and have the official test score results sent to all universities and colleges in your shortlist.
Submit your application before the deadline. Most Full Ride Scholarships are submitted through Early Decision and Early Action and deadlines are usually in October or November. Remember, Early Decision is a binding option so be careful how you use it. If you are targeting a full tuition waiver, the deadlines are usually in November, December or later through Early Action (non-binding) and Regular Decision. Once your completed application has been submitted, you have to wait till the university gets back to you with an offer and your form i-20. With Early Decision, some universities ands colleges will give you their decisions by December and some even later. For those with Early Action applications, you should receive all your offers by March and the timelines for receiving an offer for Regular Decision can vary.
After deciding on a final choice (for early action and regular decision), arrange your finances and apply for a visa appointment early. Remember, you can apply 120 days in advance of class start.
All the best for your Scholarship hunt. If you need help with high-value scholarships for Freshmen in the USA, contact Unifees for the best options.