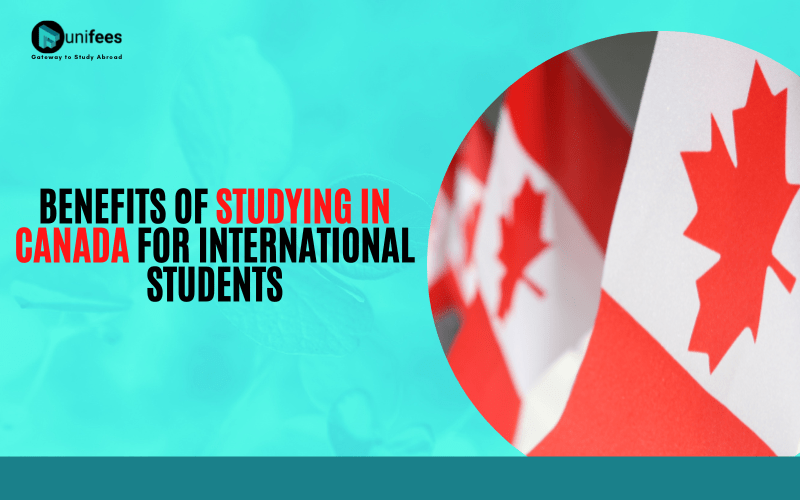 Canada is a hub for higher education and attracts students from all over the world due to its many advantages. It is known for its affordable and high-quality education system, friendly people, and diverse culture. This article will detail the benefits of studying in Canada for international students.
High-Quality Education System
Canada has a strong education system that is recognized globally. It is known for its excellent academic programs and research facilities. The Canadian universities offer a broad range of programs in various fields of study, from arts and humanities to science and technology. The education system in Canada is diverse and caters to the needs of all students, regardless of their background and level of education.
Affordable Tuition Fees and Cost of Living
Compared to other countries, tuition fees in Canada are relatively low. International students can study in Canada for a fraction of the cost of studying in other countries like the United States or the United Kingdom. Additionally, the cost of living in Canada is also reasonable, making it a great destination for students who want to pursue their education while also saving money.
Multicultural Environment
Canada is known for its diverse and inclusive society, making it a welcoming place for students from all over the world. The country has a strong culture of accepting different nationalities, beliefs, and religions. This makes studying in Canada an ideal choice for students who want to experience different cultures and learn more about the world.
Work Opportunities
International students in Canada can work while they study. This provides students with the opportunity to gain hands-on experience in their field of study, as well as earn some money. In addition, students can apply for a work permit after graduation, allowing them to work in Canada for up to three years after completion of their studies.
World-Class Research Facilities
Canada is known for its world-class research facilities, which offer students the opportunity to participate in groundbreaking research projects. Canadian universities are well-equipped with cutting-edge technology and facilities, providing students with an excellent learning environment. This is particularly beneficial for students who are pursuing advanced degrees in science and technology.
English-Language Support
Canada is an English-speaking country, making it easier for students to learn and adapt to their new surroundings. English-language support is available for students who are not fluent in English, allowing them to improve their language skills while studying in Canada.
Friendly People
The people in Canada are known for their friendly and welcoming nature. Students who study in Canada will be able to make new friends and build strong connections with the local community. This is important for students who want to make the most of their time in Canada and gain a deeper understanding of Canadian culture.
Safety and Security
Canada is a safe and secure country, making it a great place for international students to study. The country has low crime rates, and students can feel comfortable and secure as they pursue their education. Additionally, Canadian universities have strong security systems in place to protect students and their belongings.
Quality of Life
Canada has a high quality of life, making it an attractive place for international students to study. The country has a strong health care system, affordable housing, and plenty of opportunities for recreation and leisure. This is important for students who want to balance their studies with a healthy and enjoyable lifestyle.
Post-Graduation Opportunities
International students who study in Canada have the opportunity to apply for permanent residency after graduation. This allows them to stay in Canada and work, start a business, or pursue further studies. This is a great advantage for students who want to build a future in Canada and contribute to its economy.
In conclusion, Canada is a great destination