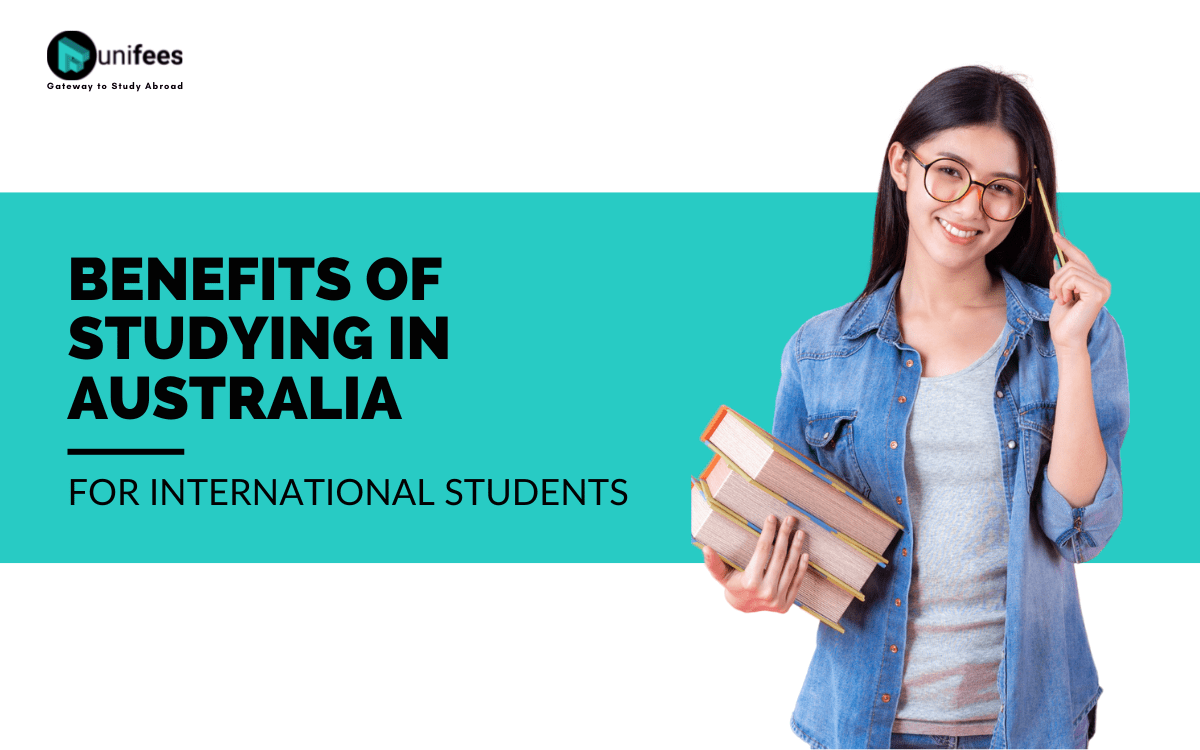 Australia is a popular destination for international students, offering a wide range of high-quality educational opportunities in a safe and multicultural environment. With world-class universities, a diverse student population, and a strong economy, studying in Australia offers many benefits for students looking to further their education and career prospects.
One of the main reasons to study in Australia is the quality of its education system. Australia is home to some of the world's leading universities, including the University of Melbourne, Australian National University, and the University of Sydney. These institutions are consistently ranked among the top universities in the world and offer a wide range of undergraduate and graduate programs in a variety of fields, including science, engineering, business, and the humanities.
In addition to the high quality of education, Australia also offers a diverse and multicultural student population. With students from over 200 different countries studying in Australia, students have the opportunity to learn and work with people from all over the world. This creates a unique and stimulating learning environment, as well as providing valuable networking opportunities for students looking to enter the global workforce.
Another benefit of studying in Australia is the country's strong economy. With a growing population and a low unemployment rate, Australia is a great place to study and work after graduation. Many of the country's leading companies and organizations are based in the major cities, such as Sydney and Melbourne, providing students with ample job opportunities and internships.
Australia is also a great place to live, with a high standard of living and a wide range of recreational activities. The country is known for its beautiful beaches, national parks, and unique wildlife, making it a great place to explore and enjoy the outdoors. Additionally, Australia is a safe and welcoming country, with a low crime rate and a friendly and open-minded population.
Studying in Australia also offers students the opportunity to gain international experience and broaden their cultural horizons. With a multicultural population and strong ties to Asia, Australia is a great place to learn about different cultures and gain an understanding of global issues. Additionally, studying in Australia can provide students with an edge in the global job market, as employers are increasingly looking for candidates with international experience.
Finally, studying in Australia offers many financial benefits for international students. While tuition fees for international students can be high, Australia's government provides many scholarships and financial aid programs to help cover the costs of education. Additionally, Australia offers a wide range of work opportunities for students while they study, allowing them to earn money and gain valuable work experience.
In conclusion, studying in Australia offers many benefits for international students, including high-quality education, a diverse and multicultural student population, a strong economy, a great place to live, international experience, and financial aid opportunities. With world-class universities and a wide range of educational opportunities, Australia is an excellent choice for students looking to further their education and career prospects.
Course Selection and PR Assessment: We help students to select courses that are aligned with their previous studies and future goals. In addition, we provide an assessment of PR points with the course so that the student whose ultimate goal is gaining a Permanent Residence (PR) in Australia is aware about how helpful a particular course will be with his/her PR application in the future.
University/College shortlisting: We provide access to ALL universities in Australia and a wide selection of university and independent colleges. No matter which institution or location, rest assured that Unifees will assist you in applying to the institution of your dreams.
SOP Training and Editing: The SOP is an important part of your application and we ensure that you are aware of the best content to include in your SOP. We first put all our students through an SOP workshop that comprehensively reviews all the different sections of the SOP and then work with students in helping them draft their SOPs section by section. Our counsellors edit hundreds of SOPs every year and are experts at ensuring that every student's SOP is the best possible SOP.
Admissions Application: Your application for conditional and unconditional acceptance is one of the most important parts of the entire journey. We ensure that your applications are complete and that no component required by the university is missing.
Financial Advice: It is always better to plan and arrange your finances well in advance. We work on presenting your financials as viable. With regard to student loans, we coordinate with various banks to ensure that your loan application is seamless and successful.
Visa Application Lodgement: Lodging a visa application is a complicated process but with the years of experience and exhaustive training our counsellors possess, we have a 100% track record with visa applications.
Pre-Departure Briefing: Get to know your obligations before you depart. Our pre-departure briefing is comprehensive to the point that you feel settled in even before you arrive!
On-Shore Assistance: Our association with you does not end once you arrive in Australia. Any assistance needed by you after arrival can be channelized to Unifees and you can rest assured that we will provide prompt help for all your needs even after you begin studying in an Australian Institution.