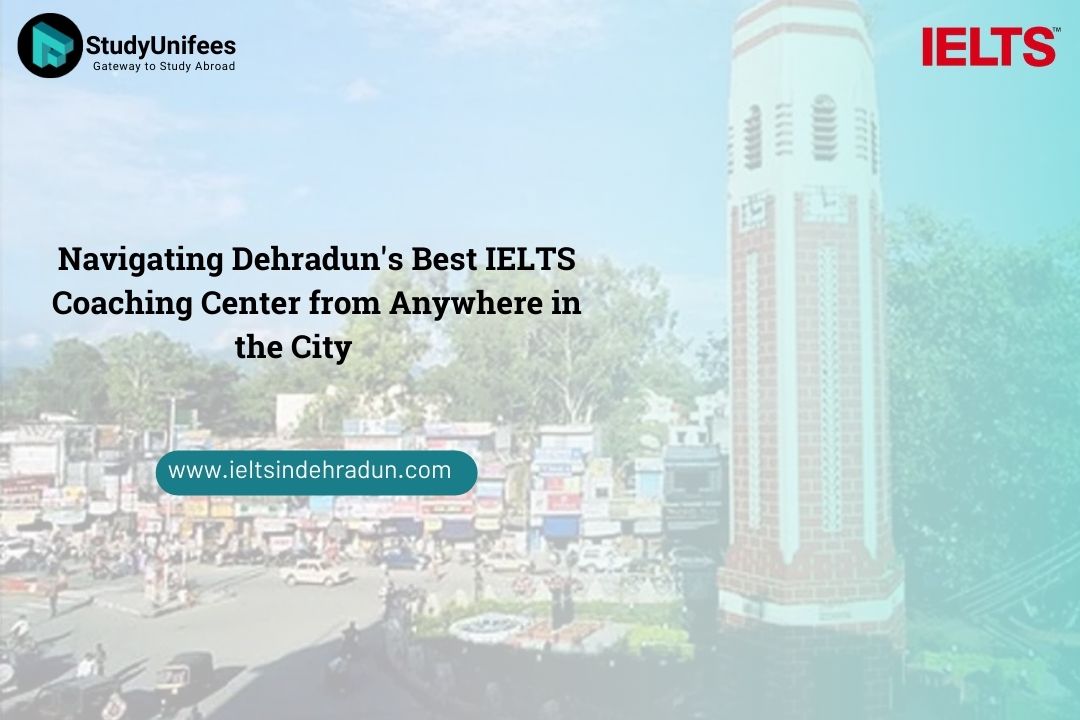 Dehradun, the heart of Uttarakhand, is renowned not only for its enchanting landscapes and peaceful way of life but also for its educational excellence. The city is home to several prestigious institutions, including DIT University and scenic locations like Mussoorie Road. Amidst this academic and natural beauty, Study Unifees has emerged as the leading IELTS coaching institute, providing the best preparation for those aspiring to study, work, or settle abroad.
1. Study Unifees: The Best IELTS Coaching Institute at Silvercity Complex, Rajpur Road Dehradun
Study Unifees is not just another IELTS coaching center in Dehradun; it is a destination where dreams take flight. Situated in the heart of the city, at Silvercity Complex on Rajpur Road, Study Unifees boasts a state-of-the-art learning environment and a team of experienced instructors dedicated to helping you achieve your IELTS goals.
2. Study Unifees: Only 8 Km from DIT University
The coaching center is conveniently located near DIT University, making it easily accessible for students who wish to combine their university studies with IELTS preparation. Study Unifees is situated just 8 km from DIT University toward the clock tower, offering a modern learning environment, top-notch faculty, and a commitment to helping you achieve your IELTS aspirations.
3. Study Unifees: Just 3 Km from Clock Tower, Dehradun
Situated on Rajpur Road near the RTO office in Dehradun, Study Unifees is located at the Parsvnath Eleganza Mall, often referred to as 'The Silver City Mall.' It is only 3 km from Clock Tower toward Mussoorie and can be easily reached by bus or auto. You can take a Vikram from Astley Hall to reach Parsvnath Mall.
4. Study Unifees: 12 Km from ISBT, Dehradun
Study Unifees, conveniently located just 12 km from ISBT (Inter-State Bus Terminal) Dehradun, at Silver City Cinema on Rajpur Road is easily accessible. This strategic location ensures that students can reach our coaching center with ease, making it a suitable choice for those traveling from the bus terminal.
Nestled in the lap of nature on Mussoorie Road, Dehradun, Study Unifees extends its excellence to this area, catering to the IELTS coaching needs of local residents and aspiring students.
Conclusion
"Dehradun is renowned not only for its scenic hills and educational institutions but also as a hub for IELTS coaching, with Study Unifees leading the way. Whether you're on Rajpur Road, near DIT University, around the Clock Tower, or along Mussoorie Road, or even if you're searching for 'IELTS coaching near me', Study Unifees has established itself as the premier IELTS coaching in Dehradun. They ensure that your aspirations of studying or working abroad can become a reality."
"So, if you're planning to take the IELTS exam and need coaching, Study Unifees, is the place to be".